At The Circle – Comic By Frank's Brother John
August 22nd, 2007
Posted in News
Podcast: Play in new window | Download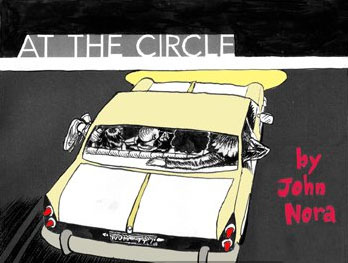 Check out my brother's comic, "At The Circle", online at Walrus Comix.

The comic is based on true events from January of 1987 when I was making a video movie called "The Evil Farm" with a bunch of local juvenile delinquents in and around Somerville, New Jersey. The character holding the video camera is based on me.
I have never released the video version of "The Evil Farm" online, but I plan to at some point. I did create an audio version of "The Evil Farm" which is available online, but only in lo-fi form. I plan on a hi-fi release of the audio version in the near future. Until then check out the lo-fi MP3 of the 10-minute edited version above (not safe for work). You can hear the actual audio of some of the dialog in the comic!